Cooperation
Continuous improvement in data management practices: eLTER Horizon 2020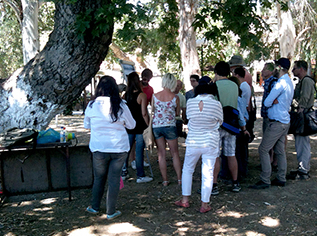 Our world is threatened by natural resource shortages, climate change, loss of biodiversity and environmental pollution. The ILTER (International Long Term Ecological Research) organization is at the center of the effort to monitor changes in our environment to aid the development of sustainable practices in our environment. A four year long eLTER Horizon 2020 project funded by the European Union from 2015-2019 aims to integrate ecological data from research institutes and sites throughout Europe to advance research and cooperation in monitoring environment conditions. eLTER will advance the ILTER goal of increased worldwide cooperation in environmental research by creating a data infrastructure and sharing best practices among European participants. The eLTER project involves 122 research sites in 22 countries throughout Europe.
European Union officials chose Masinotek as one of the two European businesses to participate in the four year eLTER Horizon2020 project ending in 2019. Other participants from Finland include the Finnish Environmental Ministry and Helsinki University. Masinotek has many years of experience in managing and integrating environmental data from online IoT sensors, laboratories, and legacy data systems. The eLTER project provides a great opportunity to work together with research institutes in developing the best methods in organizing data for optimal accessibility and use for research and public awareness in environmental issues. As a result of participation in the project, Masinotek can adapt its environmental data to meet international research standards and integrate directly with international research databases.
Read more about ILTER efforts to advance international environmental research.