Freshwater
University of Helsinki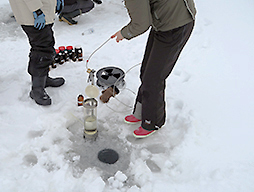 University of Helsinki is one of the founding members of the League of European Research Universities (LERU) focusing on intensive research across many disciplines and international cooperation. At Lammi Biological Station, a designated LTER (Long Term Ecological Research) research site, the University of Helsinki partnered with Vanaja Water Protection Foundation to monitor water quality in the Vanajavesi Watershed. Water quality measurements include water turbidity, cyanobacteria, oxygen and nitrogen content, flow, temperature, and depth. Sensor measurements are combined with water sample laboratory results to provide an accurate picture of the health of the watershed and early warning signs of environmental problems.
Integrating environmental data in an entire watershed
Masinotek's proprietary EMMI software combines measurement data from over 50 automated IoT monitoring stations including water chemistry parameters and flow surface levels of surface and groundwater. Laboratory measurements and field observations are automatically uploaded to the database as well.Weather station data complements the watershed research parameters for a more holistic understanding of environmental activity. EMMI algorithms conducts calculations and also summarizes and displays data on the internet for researchers and the general public. Automated internet of things (IoT) sensors improved on traditional hand measurement methods offering high frequency and highly accurate data on water content and activity. This ongoing research at Lammi Research Center is a valuable asset for government, local industry, residents, researchers, and the general public.
Visit the website to view live data feeds of IoT sensor water quality measurements from all six monitoring stations.